FRIDAY MARCH 16. Hazel Grey with The Hubcaps

With Horizon Ridge opening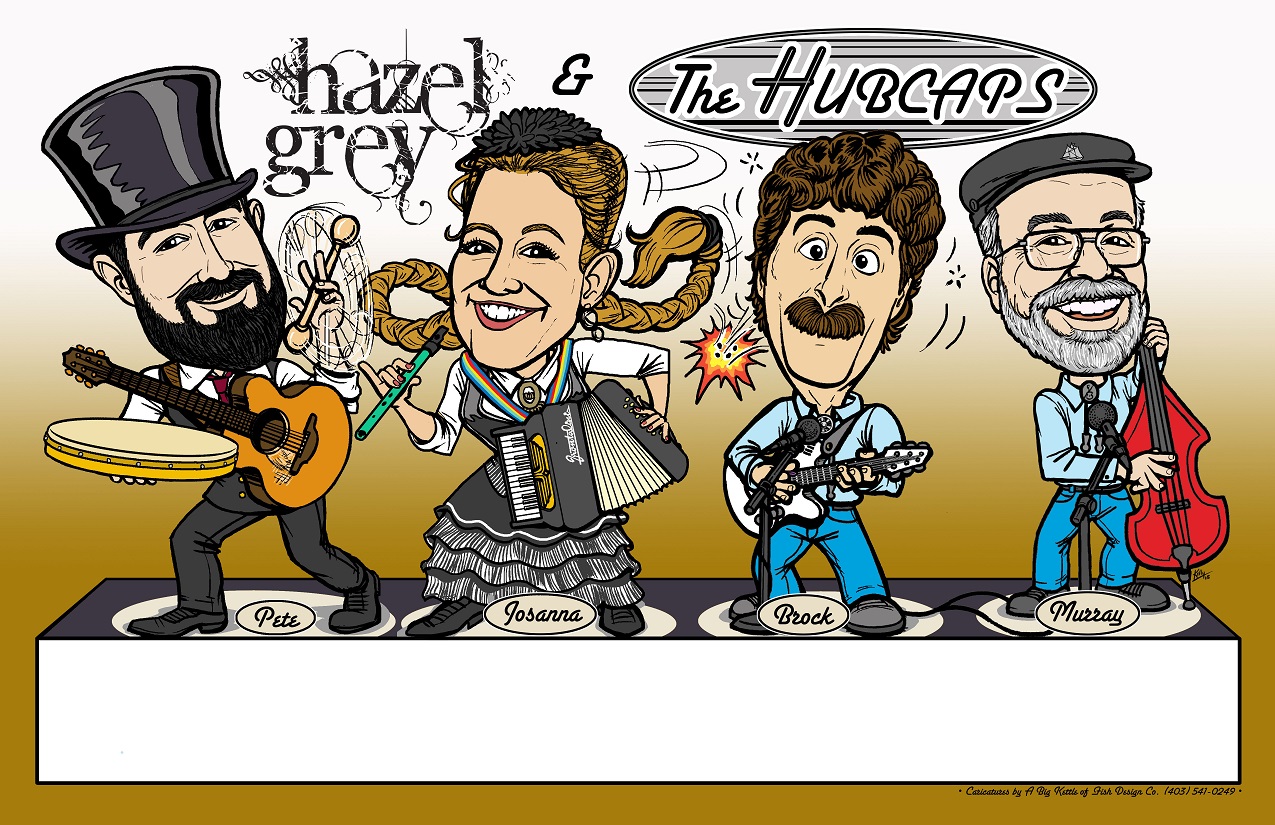 THE HUBCAPS are Brock Smith and Murray Cameron, friends since school days, who have performed and toured the world together as part of the Stratus Singers and the showband Stratusfaction as well as The Hubcaps. They combine humour and a vast repertoire of music.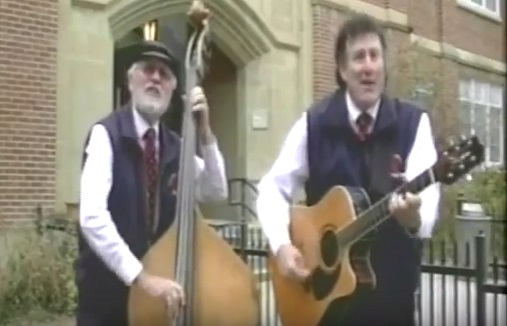 HAZEL GREY consists of Peter and Josanna Justine, who moved to the USA in 1998 and began writing, performing and recording together. They relocated back to Calgary a few years ago, we're happy to say. Their blended vocals, plus Pete's guitar style and Josanna's varied instrumentation, give Hazel Grey a strong palette with which to share their love of music and stories of life.

The combined band gets together from time to time to present their eclectic mix of celtic and other music at places such as the Water Valley Celtic Festival and Fionn MacCool's pub in Calgary.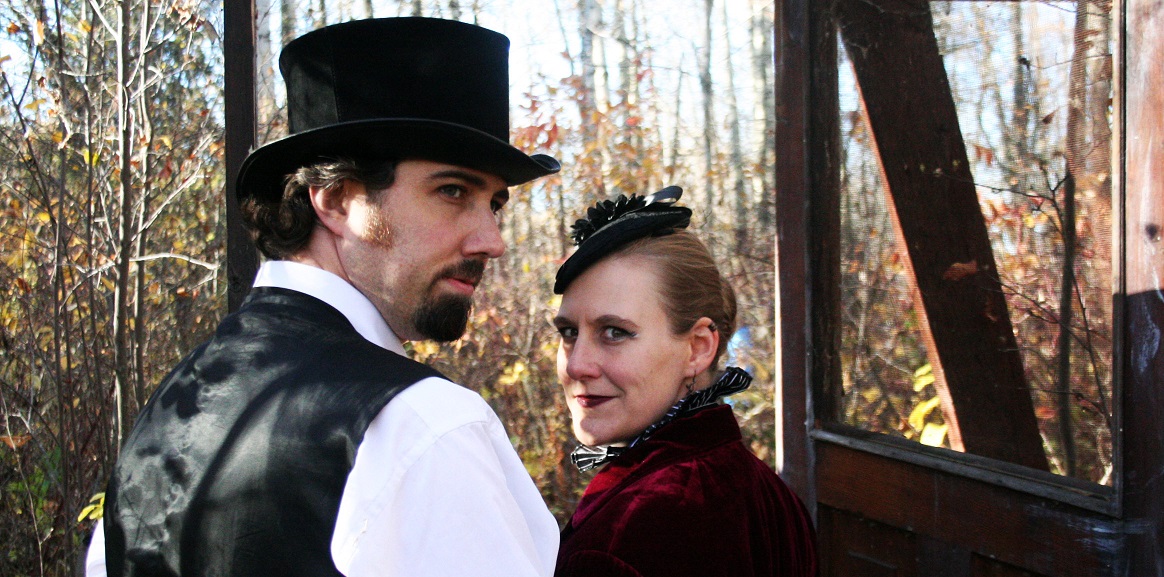 Schedule for the 2017-2018 Season:
September 22 Barry Luft + Horizon Ridge

October 20 The Wardens + Horizon Ridge
November 17 Lynne Hanson + My Son Ted
December 1 Cori Brewster and Christie Simmons

January 19 Robbie Burns Night with After The Storm, Graham Tait,
and piper Robert Henderson
February 16 100 Mile House + The Jones Effect

March 16 Saint Patrick's Night with Hazel Grey & The Hubcaps
April 13 The Heebee-Jeebees
May 11 Season Closer with The Rocky resident performers

____________________________________________________________

The winner of our 2016-17 instrument raffle was Mr. Hal Curties. Thanks very much to all those who purchased raffle tickets - it's really a great way to help with bringing great talent to the Rocky year after year!
Thanks to Steve Goodchild for the donation of the fine guitar!!

( and congratulations to Hal... )
____________________________________________________________

Here's Hal Curties with his new guitar. Looks like he might even know a bit about how to play it...
James Prescott performing solo...

Our good friend Ron Casat in better times....

The inimitable Tom Lewis. May we cross paths once again!