FRIDAY SEPTEMBER 16. Magnolia Buckskin (Calgary area)
With Ceard opening

Magnolia Buckskin members Corry Ulan, Emily Triggs, Natasha Sayer and Kathy Cook are excited about sharing their new CD titled "Die Laughing." They have been winning the hearts of audiences with their intriguing lyrics and captivating arrangements. A flavorful blend of grassroots, folk, and acoustic pop music highlights sweet harmonies, laced with banjo, accordion, clarinet, mandolin, bass and guitar. Songs from Magnolia Buckskin's last self-titled CD have placed within CBC's top 100 playlist.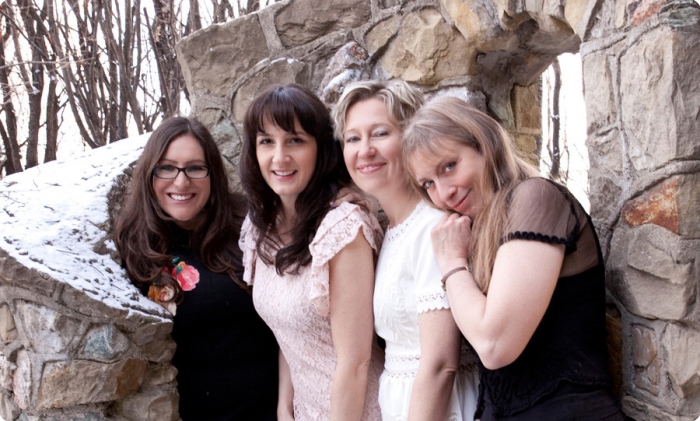 FRIDAY OCTOBER 21. Jez Lowe (England)

With Horizon Ridge opening
With last year's announcement of a double nomination in the 2015 BBC Folk Awards, Jez Lowe has leapt into his third decade as a song-writing troubadour, on the back of a new and much acclaimed album
- his 19th! - entitled The Ballad Beyond. The bulk of Jez's time is spent on the road. He's long been one of the UK's busiest folk performers, playing for audiences the world over with his guitar, cittern and harmonica.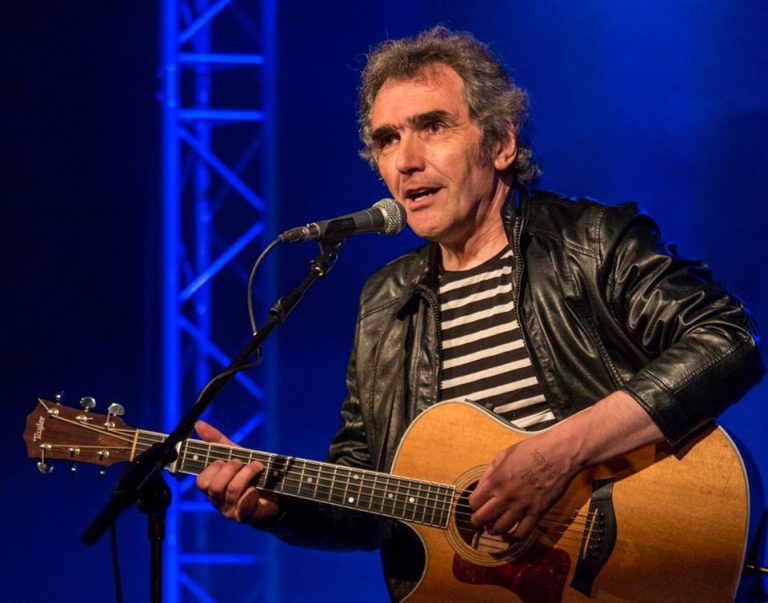 FRIDAY NOVEMBER 18. Tim Williams (Calgary)

With The Jones Effect opening
Tim Williams is a Blues-based singer/songwriter & multi-instrumentalist. He is a 40 year veteran of the Roots music scene in North America, roots which stretch back to the coffee house scene of his native California in the mid 60's. Inspired by the Hillbilly and Western Swing music he heard as a child, Tim absorbed late Fifties Rhythm & Blues and Rock & Roll, Hawaiian and Mexican music, early Sixties Folk, and even Bluegrass before discovering a passion for traditional Blues.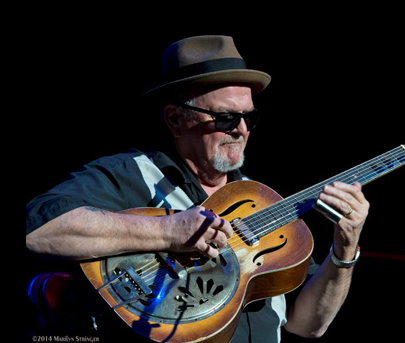 FRIDAY DECEMBER 2. Over The Moon (Southern Alberta)

With Horizon Ridge opening
Over The Moon are Suzanne Levesque and Craig Bignell. Suzanne was performing with The Travelling Mabels when they asked Craig (then living in Ontario) to add his touch to the album. (percussion, drums and banjo!) When he came west for the CD release party, life changed for both of them! They perform together now as an acoustic Roots duo featuring the award winning vocals of both and a host of instruments.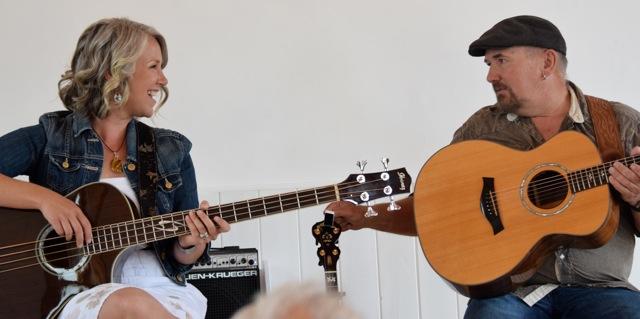 FRIDAY JANUARY 27. Robbie Burns Night
With Ceard opening
With Cabot's Crossing, piper Robert Henderson, the famous Address To The Haggis performed by Jim Hutchens, poetry and of course haggis! (no ketchup required...)
Cabot's Crossing has a repertoire firmly embedded in East Coast / Maritime / Newfoundland / traditional Irish music, from the Rankins and Great Big Sea to Ryan's Fancy and Stan Rogers, Christy Moore and the Pogues to John Allan Cameron and Ron Hynes. The boys bring an authentic Celtic performance to the stage: the raw excitement of an impromptu kitchen party fused with the refined, polished sound of musicians demonstrating decades of combined experience. Their high-energy and hard-driving rhythm will leave audiences clapping, stomping, singing and drinking along.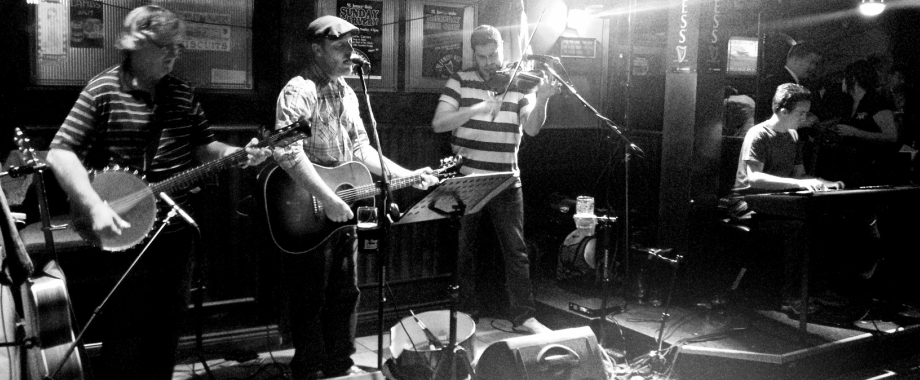 FRIDAY FEBRUARY 17. West My Friend (Victoria)

With Allan & Arnell opening
Described as everything from indie-roots to chamber-folk, West My Friend has an acoustic blend of instruments and four-part harmonies that challenges the conventions of popular music. The band features pure and thrillingly elastic vocals with catchy arrangements of bass, guitar, mandolin, and accordion that draw from jazz, classical, folk, and pop influences. Inspired by artists such as Owen Pallett, Joanna Newsom, Bright Eyes, The Decemberists, and the Punch Brothers, and forged from a sonically adventurous acoustic music scene on Canada's west coast, West My Friend is proving to be a key part of a new generation of grassroots folk music.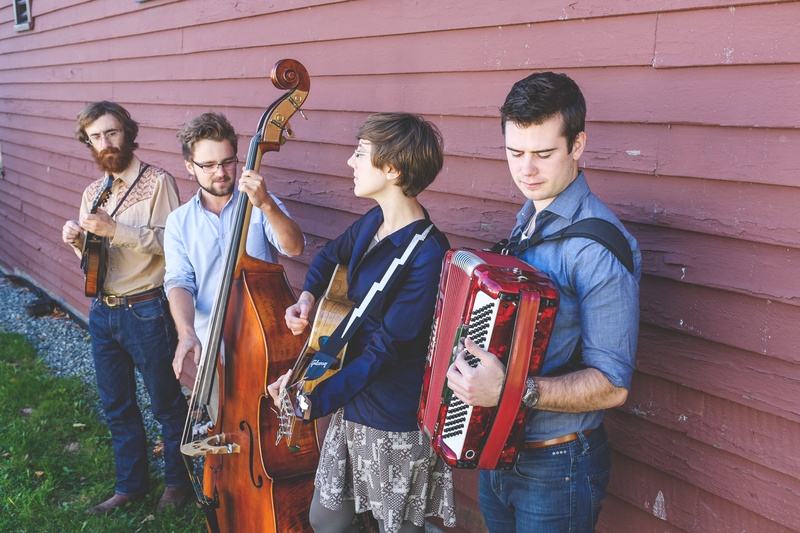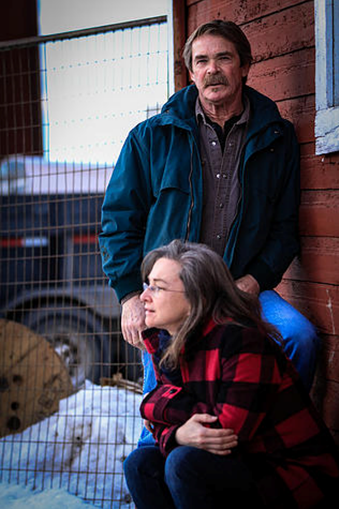 Alberta musicians Jane Allan & Lance Arnell have been making music together since 2011 when they first met at a musical workshop. Over the years their repertoire has increased in size, quality and maturity. They love the vocal harmonies of the old-time country masters and are now including their own original songs in their performances.
They have performed in many of Calgary's finest musical venues, and released their first self-titled EP July 2015. So if you're searching for music with rich harmonies, strong instrumentals, music that will take you from the prairies and into the rugged mountains, then come listen to the music of Allan & Arnell.
FRIDAY MARCH 17. St. Patrick's Celebration !!
The next Rocky will be held on FRIDAY MARCH 17. Headliners will be Ceard, and the opening act will be The Senior Service.
Our always-entertaining celebration of St. Patrick's Day. We're going to let Ceard loose to perform a full two sets for this club! They are the original house band for The Rocky (42 years and counting!) though the members have changed through the years.
Ceard plays some traditional songs but they throw in quite a few contemporary tunes, a few of their own and the occasional bad joke.
The Senior Service consists of a mash-up of current and former members of Ceard, members of Horizon Ridge and our own Folk Club's president. Dick Howe, Jim Atkinson, Denis McMaster, Steve and Helen Goodchild will put on a rowdy, rollicking set for you!
Don't forget to wear something green!!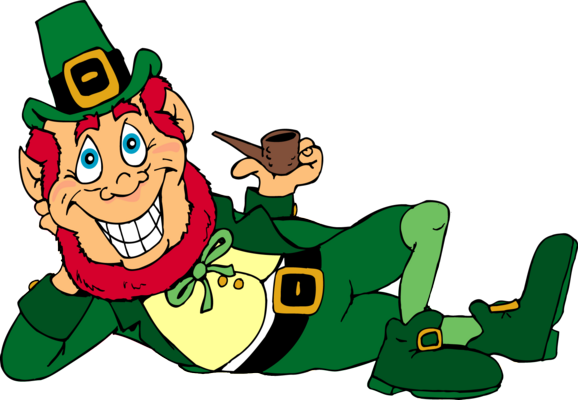 FRIDAY APRIL 28. The Small Glories (Winnipeg)

With Horizon Ridge opening
Folk powerhouse pair
The Small Glories
are
Cara Luft and JD Edwards
. They are a study in contrasts - at first glance few would peg them for a highly creative musical partnership. Yet these two veteran singer/songwriters have teamed up and are building a buzz around their tight harmonies, authenticity and visceral performances. Luft is a
Juno award winner
, co-founder of folk trio
The Wailin' Jennys
, and a touring road warrior. She has earned a solid reputation as an exciting live performer, accomplished guitarist, clawhammer banjo player and insightfully honest songwriter. Edwards has a voice that defies categorization, one that easily ranges from gentle and melodic to fierce and powerful, leaving listeners begging for more. Together as
The Small Glories
, Luft and Edwards are a tour de force, a case of 1 + 1 = 3.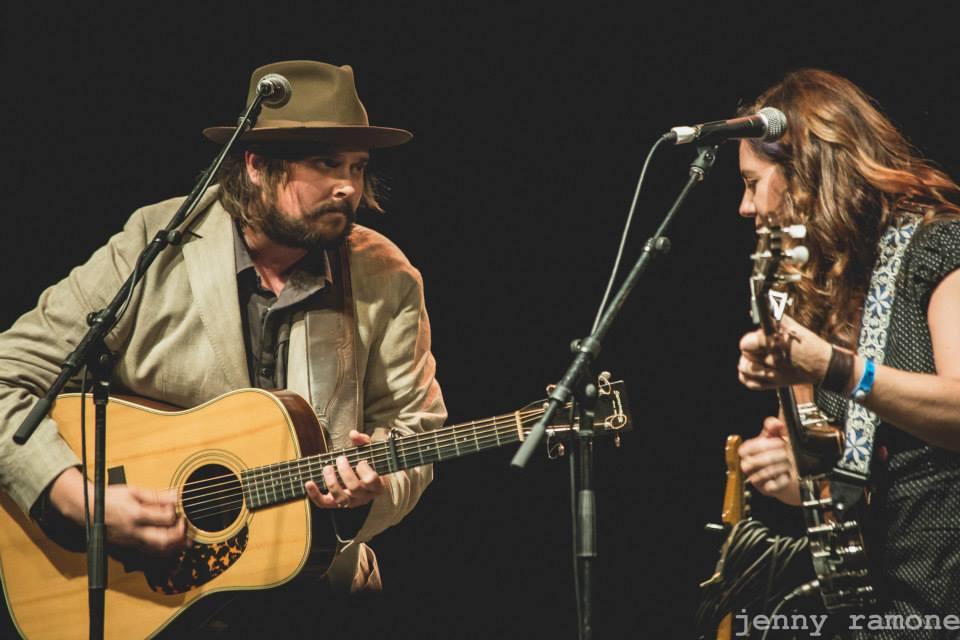 FRIDAY MAY 12. The Big Season's Closer !!
Ceard, our long-standing house band, with Hal Curties & Jim Atkinson, plus special guests Willow Brocke and Sophia Marlow.
Noises From The Basement, including our own bartender extraordinaire Gerard Curley, plus Kevin Poier and Stuart Miller.

Horizon Ridge, including Steve and Helen Goodchild, Peter May, and Dianne Quinton.
If there's enough gas in the tank we'll finish up the last club of the season with a few more songs, including some of the singalong type, from some of the above performers and perhaps others. It will be a fine evening!