Our next show is on Friday February 26, and features Juno nominated songwriter John Wort Hannam from Fort MacLeod AB. Opening set by Horizon Ridge.
For more information check the 2015/16 season page and scroll down. Tickets available at the door, or call 403-283 4525.

Photos from our 40th Anniversary Celebration night...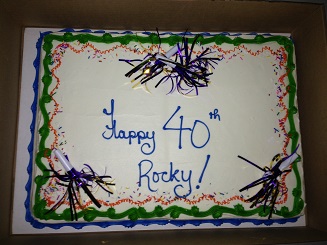 40th Anniversary Cake, just before we demolished it !!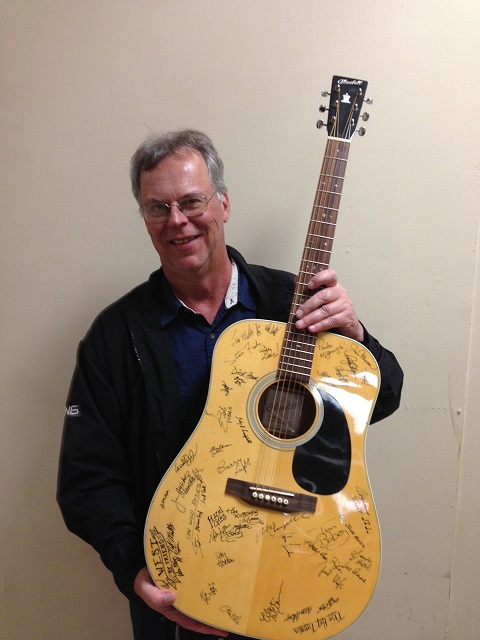 Charlie Chiasson, winner of our raffle guitar, signed by all 2014-2015 season performers.
(generously donated by Michael MacLeod of The Acoustic Guitar store)
A few photos from the archives... (more to come later !!)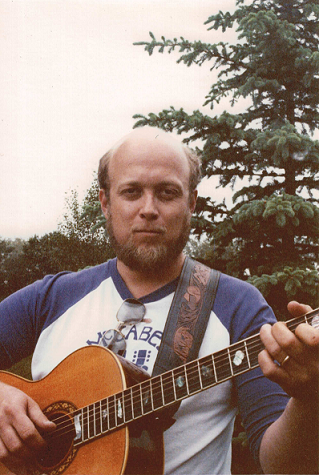 Stan Rogers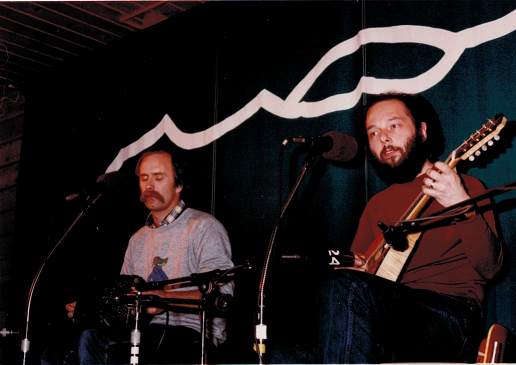 Ian Robb and Grit Laskin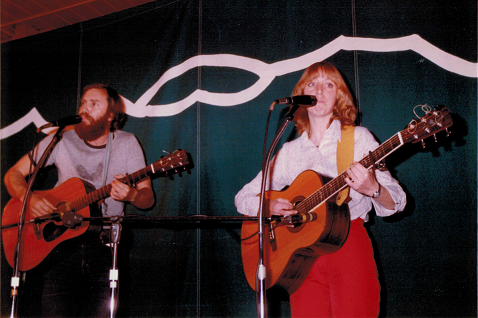 Vic Bell and Kathy Cook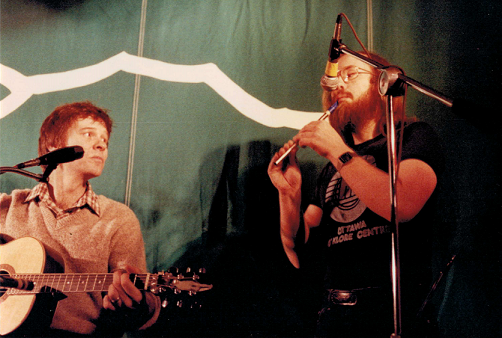 Tim Rogers and Ken Persson