FRIDAY SEPTEMBER 22. Barry Luft (Calgary)
With Horizon Ridge (Calgary)
Barry Luft's singing has woven rich, colourful threads into the fabric of folk-style music in Alberta for more than fifty years.
Barry presents Canadian, British and American songs and ballads with instrumental accompaniment or a cappella arrangements. He engages his audiences in these musical performances and gives a healthy lift to minds, hearts and voices. Good times leave good memories!
Much of Barry's material is unusual and refreshing. It comes from sources across North America and the British Isles and is seldom known in the everyday music scene. For example, in his repertoire are songs learned first hand at guitar and music camps.
A variety of instruments perks up Barry's performances and his intricate style on the five-string banjo is his trademark. He was taught at age five to play the harmonica by his dad. Other instruments now include guitar, autoharp, English concertina, and Appalachian dulcimer. However, to this day, Barry claims he's not able to read music well enough to hurt his playing.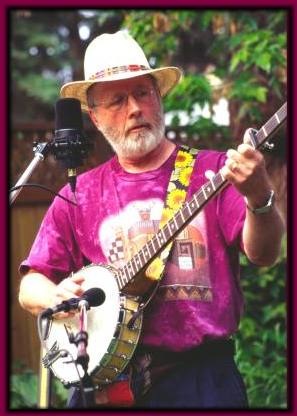 Other performances through the 2017-2018 Season:
October 20 The Wardens

November 17 Lynne Hanson + My Son Ted
December 1 Cori Brewster and Christie Simmons

January 19 Robbie Burns Night with Mercat Cross & Graham Tait
February 16 Ben Miller & Anita MacDonald
March 16 Saint Patrick's Night with Hazel Grey & The Hubcaps
April 13 The Heebee-Jeebees
May 11 Season Closer with The Rocky resident performers

____________________________________________________________

The winner of our 2016-17 instrument raffle was Mr. Hal Curties. Thanks very much to all those who purchased raffle tickets - it's really a great way to help with bringing great talent to the Rocky year after year!
Thanks to Steve Goodchild for the donation of the fine guitar!!

( and congratulations to Hal... )
____________________________________________________________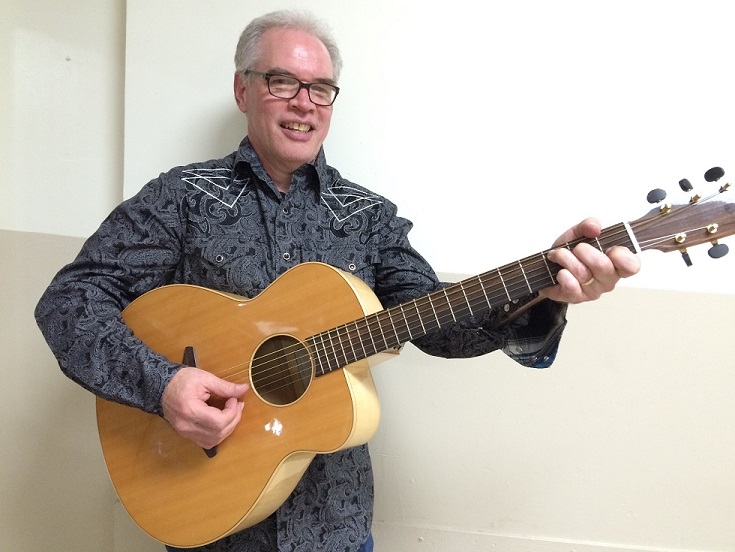 Here's Hal Curties with his new guitar. Looks like he might even know a bit about how to play it...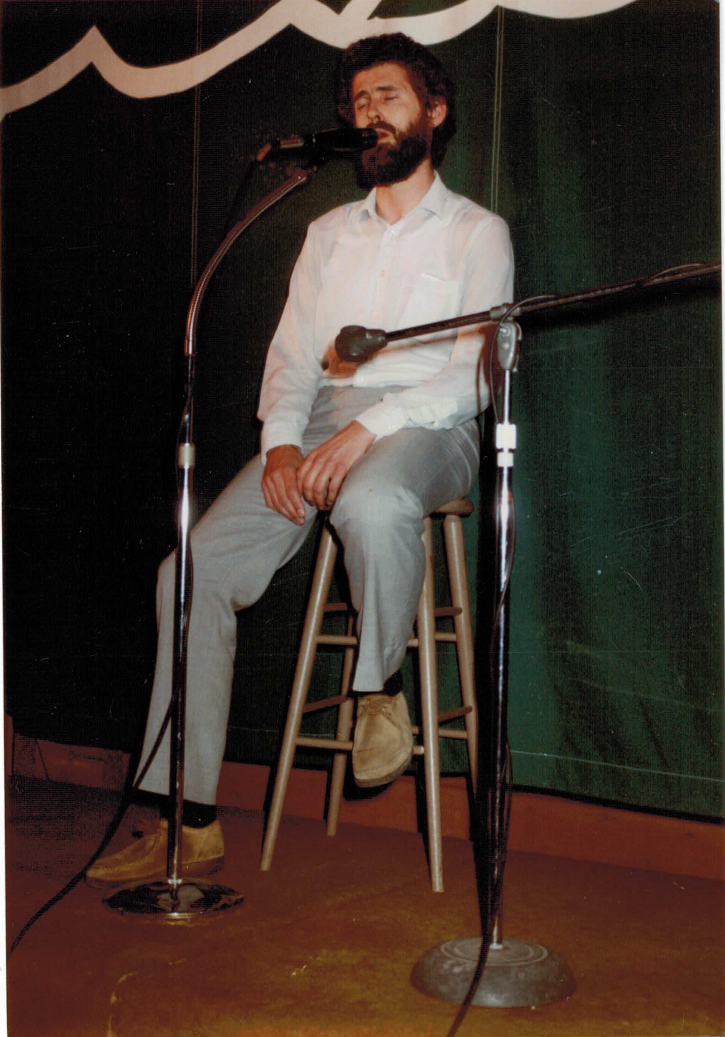 James Prescott performing solo...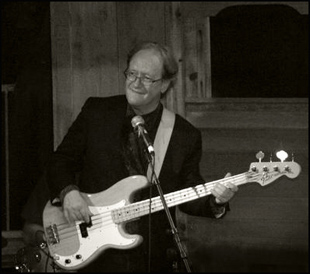 Our good friend Ron Casat in better times....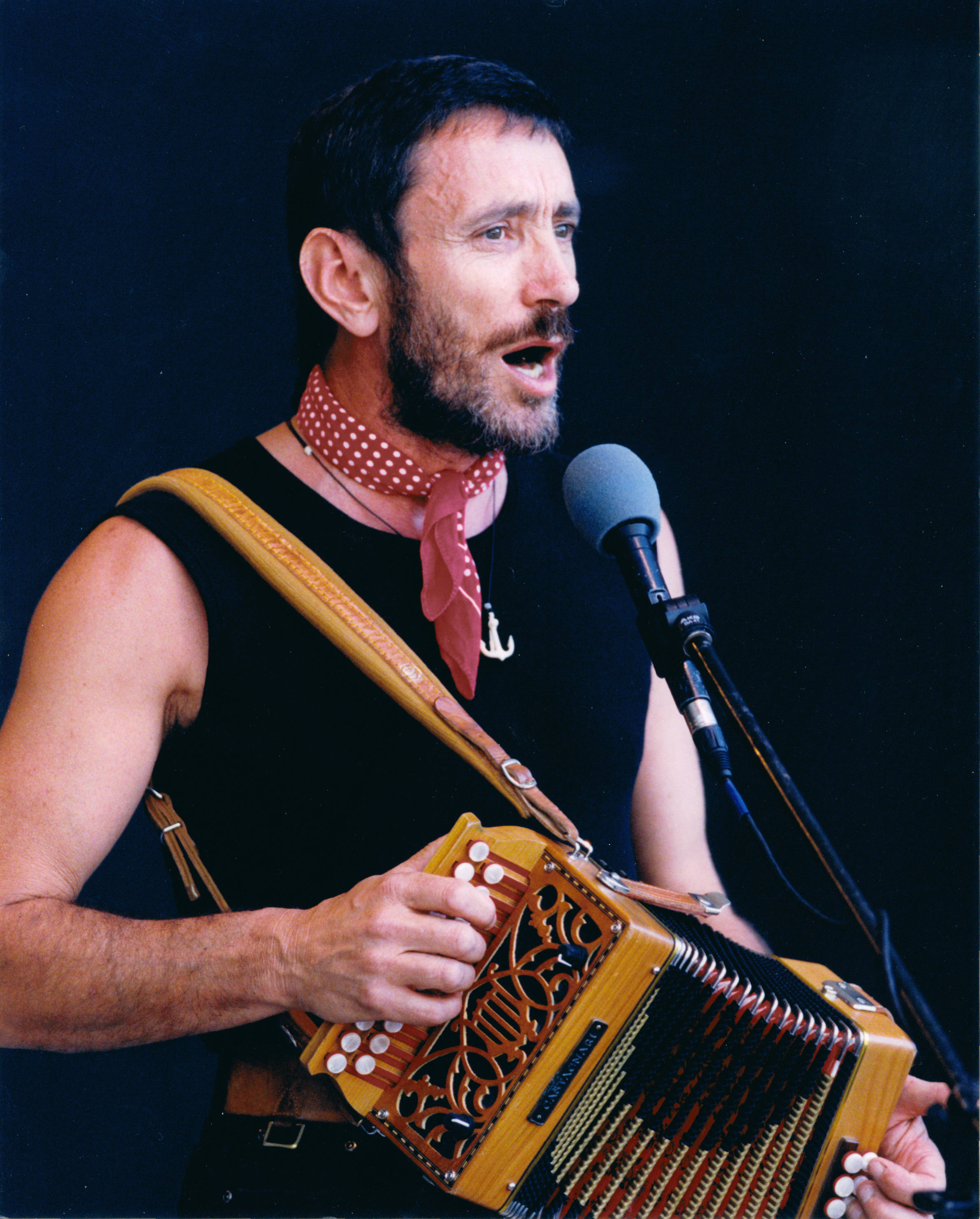 The inimitable Tom Lewis. May we cross paths once again!